Do you suffer from heel pain or any other foot condition such as plantar fasciitis? Before you visit a doctor, try out these comfy orthopedic sandals.  
They are designed to realign your standing and walking posture.
Our Summer Orthopedic Sandals provide comfortable support that helps alleviate foot, knee, and heel pain. These are the sandals you'll want when those warm, sun-soaked days arrive!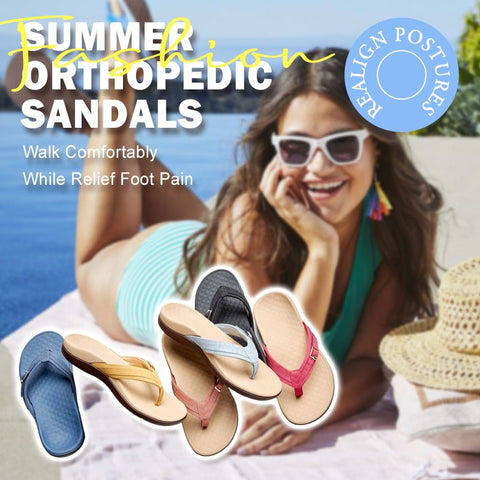 Main Features
Realign Postures  
Whether standing or walking, they are the right choice for realigning your posture.
Adjustable Design
Cushioned straps can be adjusted to fit your feet perfectly and comfortably. Whether you have a foot condition, our sandals will support and relieve your feet.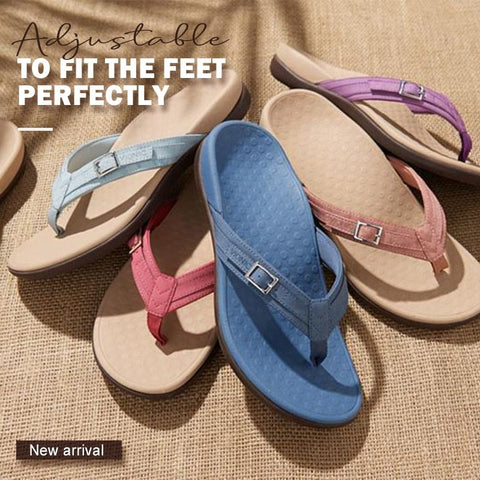 Walk Comfortably While Relief Foot Pain
The orthopedic toe post sandal is firm enough to provide arch support while soft and pliable for shock absorption, cushioning, and comfort.
A soothing solution for people suffering from feet conditions.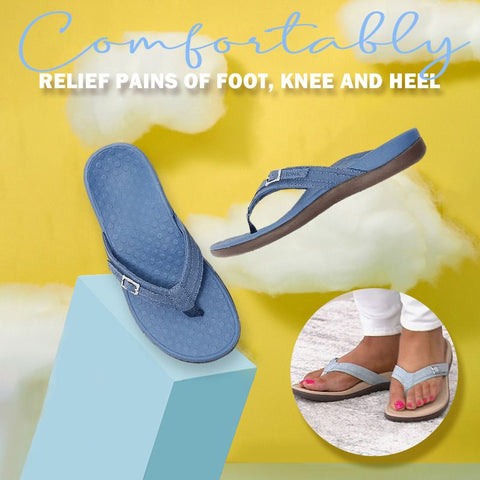 Versatile Use
These comfy orthopedic sandals are stylish for various outdoor and indoor occasions in Summer!
Comfortable Rubber Sole 
This helps to maintain the right foot positioning, protecting the heel during high-impact landing when walking or running. It also helps stabilize the foot.